Julio Cesar Chavez is one of the most celebrated boxers of all time. He had a legendary career in the sport, and was an icon for boxing fans around the world. His record speaks for itself, with an impressive 107 wins from 115 fights, and is one of only three men to have been world champion in four different weight classes. In this article, we will look at some of the greatest wins in Julio Cesar Chavez's career and what made these victories so special.
Julio Cesar Chavez is widely regarded as one of the greatest boxers in history. A Mexican boxer, he had a career that spanned over 25 years, during which he won 107 fights, lost only six, and drew two. He held multiple world titles across three weight divisions and amassed an impressive record of 87 knockouts. During his career, Chavez defeated some of the best boxers in the world, and here are his top ten greatest wins.
1. Edwin Rosario (1987)
Chavez faced off against Edwin Rosario in June 1987 at Madison Square Garden. It was a brutal fight that saw both fighters get knocked down before Chavez won by technical knockout in the eleventh round. The victory earned Chavez his second world championship title.
2. Hector Camacho (1992)
In September 1992, Chavez fought Hector Camacho at Caesar's Palace in Las Vegas. Camacho was known for his speed and agility but failed to match Chavez's power and technique as he eventually lost by unanimous decision.
3. Roger Mayweather (1985)
Chavez made his American debut against Roger Mayweather on July 7, 1985, at the Sports Arena in Los Angeles. Mayweather was considered unbeatable at that time but was no match for Chavez's power punches as he suffered a second-round technical knockout.
4. Meldrick Taylor I (1990)
Chavez had an epic battle with Meldrick Taylor on March 17, 1990, at the Las Vegas Hilton hotel-casino arena. Despite being outclassed for most of the fight, Chavez mounted a comeback in the tenth round and knocked Taylor down twice to win by technical knockout with just two seconds left on the clock.
5. Greg Haugen I (1993)
Chavez faced Greg Haugen twice during his career with their first fight taking place on February 20th, 1993. The match was held in front of over 130,000 people in Mexico City, with Haugen delivering a pre-fight insult by referring to Mexico as the "land of the three Cs – Cholos, Chicanos, and Cockroaches." Chavez proceeded to hand Haugen his first professional knockout loss with a fifth-round TKO.
6. Juan Laporte (1985)
Chavez's first world title came in November 1984 when he defeated Mario Martinez. He made his first defense against Juan Laporte on February 23, 1985. Chavez was never seriously troubled by Laporte and eventually won via unanimous decision.
7. Frankie Randall I (1994)
Chavez lost his WBC welterweight title to Frankie Randall on January 29, 1994. They had a rematch on May 7th of that year at the MGM Grand Garden Arena in Las Vegas where Chavez secured a victory via unanimous decision.
8. Tony Lopez II (1993)
Chavez's second fight with Tony Lopez ended up being one of his best performances, and he won by technical knockout in the tenth round at the Thomas & Mack Center in Las Vegas.
9. Ivan Robinson II (1999)
After losing to Ivan Robinson in their first meeting earlier that year, Chavez sought revenge and won their rematch via unanimous decision at the Staples Center in Los Angeles.
10. Meldrick Taylor II (1994)
The rematch between Meldrick Taylor and Julio Cesar Chavez was held on September 17th, 1994 – four years after their first meeting. This time around there would be no last-second heroics as Chavez dominated from start to finish before winning via knockout in the eighth round.
In conclusion, Julio Cesar Chavez had an illustrious career filled with many great wins and accomplishments that have cemented his legacy as one of boxing's greatest fighters ever lived. His list of top wins cannot be limited to ten as his entire career was filled with memorable fights that left a significant impact on the sport. Nevertheless, the above fights were exceptional for Chavez and left an indelible mark in the boxing world.
julio cesar chavez tumblr – Google Search | Julio cesar, Boxing …
Record Guinness reconoce al Gran Campeón Mexicano, Julio César Chávez …
Corazón de campeón: Historia de Julio César Chávez
Julio Cesar Chavez: Mexican legend takes his place in International …
Chávez Wins Easily in Venezuela – The New York Times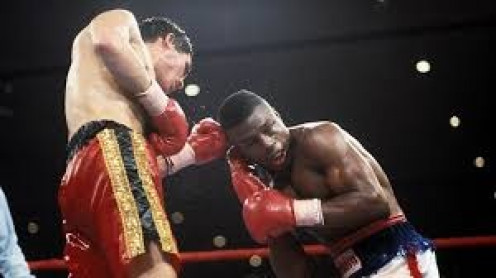 Julio Cesar Chavez: His Ten Biggest Ring Victories | HubPages
Julio César Chávez – 107 wins; 6 losses (86 KO) in 2020 | Julio caesar …
El último triunfo en la carrera de Julio César Chávez – Izquierdazo
El campeón Julio César Chávez Sr. @jcchavez115 . ¡El mejor boxeador en …
Julio Cesar Chavez | Greatest Boxing Champions ~ Muhammad Ali and other …